Spotify

Social Media // Award Submissions //
Case studywriting for Trollbӓck+Company (below)


Case Study
Brief

Bring the brand identity to life through motion and music, developing the visual language of Spotify's global campaigns to communicate product features and grow subscriber base.
Challenge

Create content that sparks the imagination of music fans without using artist's music, and craft on and off-platform messaging for 12 languages across 58 countries, including social and OOH.
Result

A multi-tiered campaign and motion identity that played an instrumental role in Spotify's massive growth, increasing paid subscribers 66% from 30M to 50M globally during the run.





Global Campaigns

Spotify runs on a "freemium" model, offering ad-supported listening to free users and enhanced benefits to paid subscribers. The Premium campaign encouraged new and existing users to switch to paid accounts to enjoy these perks; while Discovery promoted weekly custom-curated playlists. We designed unique graphic worlds to highlight these features, which were then used across video, digital and print campaign assets.




Originals

To differentiate themselves from other music streaming services, Spotify introduced Originals: exclusive video content produced in partnership with other popular brands for their app and social channels. Percussive mnemonics are ownable by the brand and drive the animation of brand shapes at the start of each episode.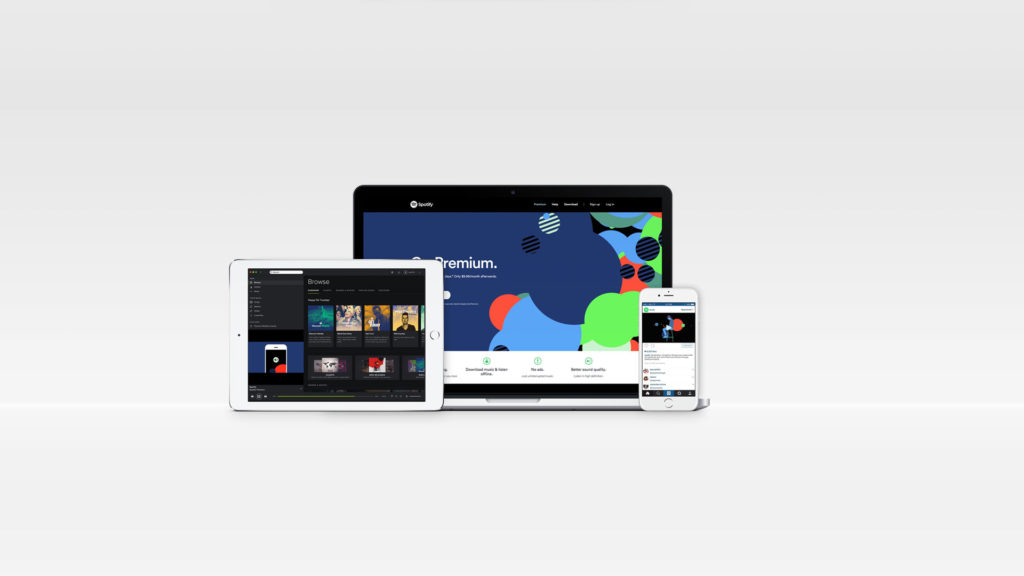 UI/UX

The Party and Chromecast campaigns were geared towards enhanced UI/UX features within the app and in partnership with Google's Chromecast Audio device. We designed these spots to include seamless product integrations, demonstrate Spotify's practical side. Activation drives us into Spotify-branded worlds that are visually consistent with the global campaigns.



D&AD Awards Submission for Spotify Premium - VO Script
Imagine if you could listen to ad-free music any time, any place.
Whether you were online or offline.

What if great, high quality sound was always at your fingertips?

With Spotify Premium, it is.


Spotify approached us to develop a fresh animated campaign that would put their new branding into motion.


The objective?

To encourage new and current users around the world to "Go Premium."


We created a dozen videos for international target markets to connect with music lovers in different cultures. By focusing on four benefits paid subscribers enjoy:


Ad-free listening
Offline capability
Great sound quality
and on demand access

We communicate the functional and emotional rewards of paying for the service in 12 contextual scenarios.


Leveraging Spotify's core brand shapes, we built location-ambiguous spaces for our stories to live in --


-- Illustrated brand bursts that transform talent into dynamic silhouettes --
-- and bold, simple copy for easy translation to Dutch, French, German, Italian, Portuguese, and Spanish.


Our sound partners YouTooCanWoo worked with us to produce genre-agnostic tracks that feel contemporary and ubiquitous, providing continuity as the videos hit markets across the Americas and Europe.


The result?


A multi-platform global campaign targeting over 50 million ad-supported listeners on the Spotify app and social media -- to grow Spotify's subscriber base and attract new listeners to the world's most popular music streaming service.


So what are you waiting for?

Follow our lead. "Go Premium."


Social Campaigns

Promoted across Facebook and Instagram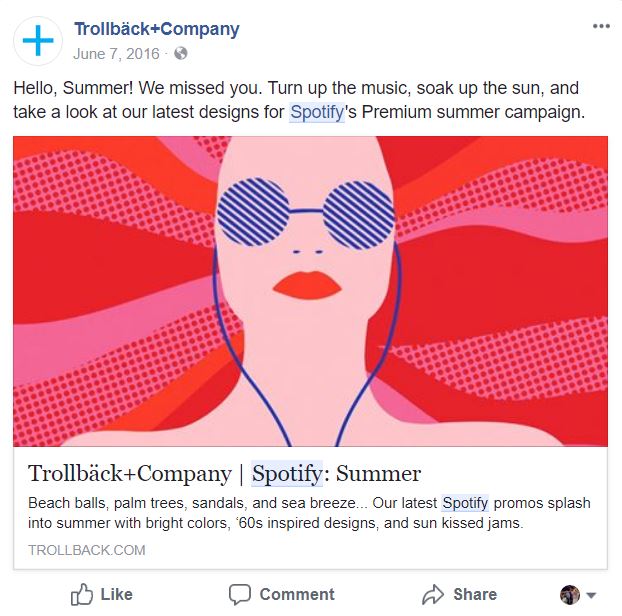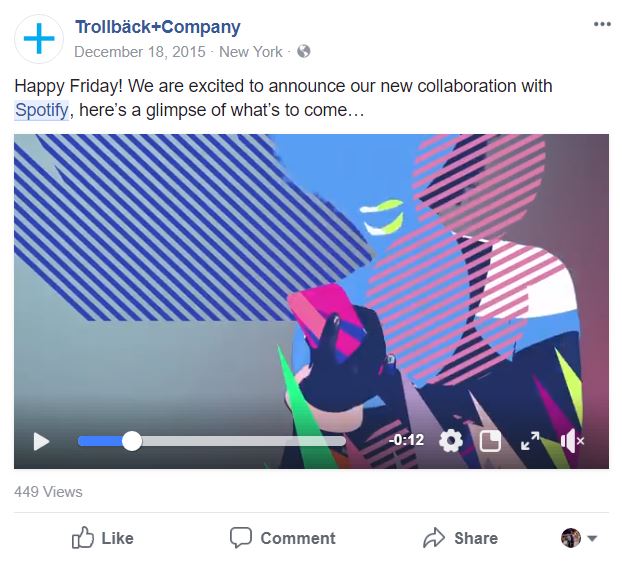 Cargo Collective 2017 — Frogtown, Los Angeles